Luno Air Mattress 2.0
BACKORDERS SHIP BY OCTOBER 12.
Order now to reserve yours.
The Luno Air Mattress conveniently converts the back of your SUV into a comfortable camping bed. It's available for over 1,800 vehicles, including the Subaru Crosstrek, Forester and Outback, as well as the Toyota RAV4, Jeep Wrangler and more. This car camping essential is ideal for overlanding and camping trips.

Fits over 1,800 vehicles

Designed for maximum comfort & support

Pet-friendly & durable fabric

Includes: Luno Air Mattress Topper (both sides), Two Base Extenders, 12-V Air Pump, Carrying Case, and Repair Patch

1-Year warranty included
Preorder Now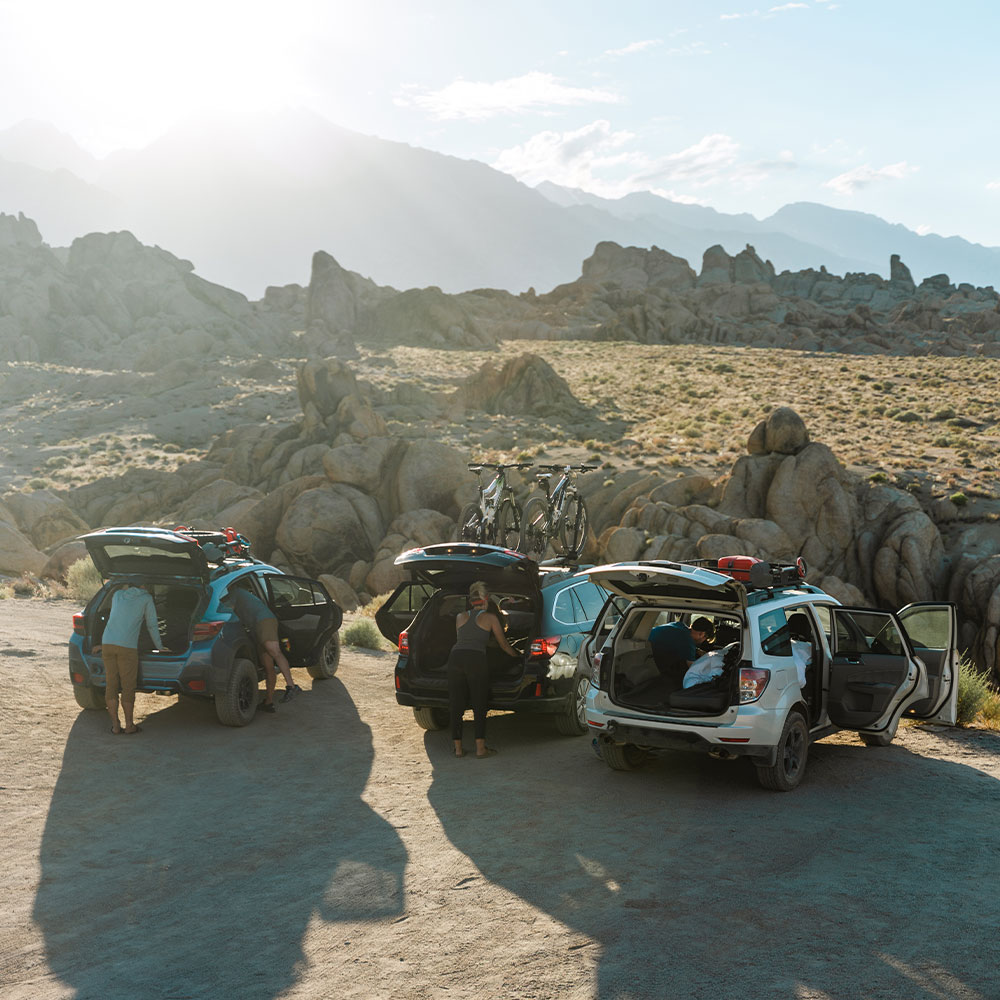 Made For Vehicles
Multiple mattress configurations guarantee a perfect fit in over 1800 vehicle combinations.
Find Your Fit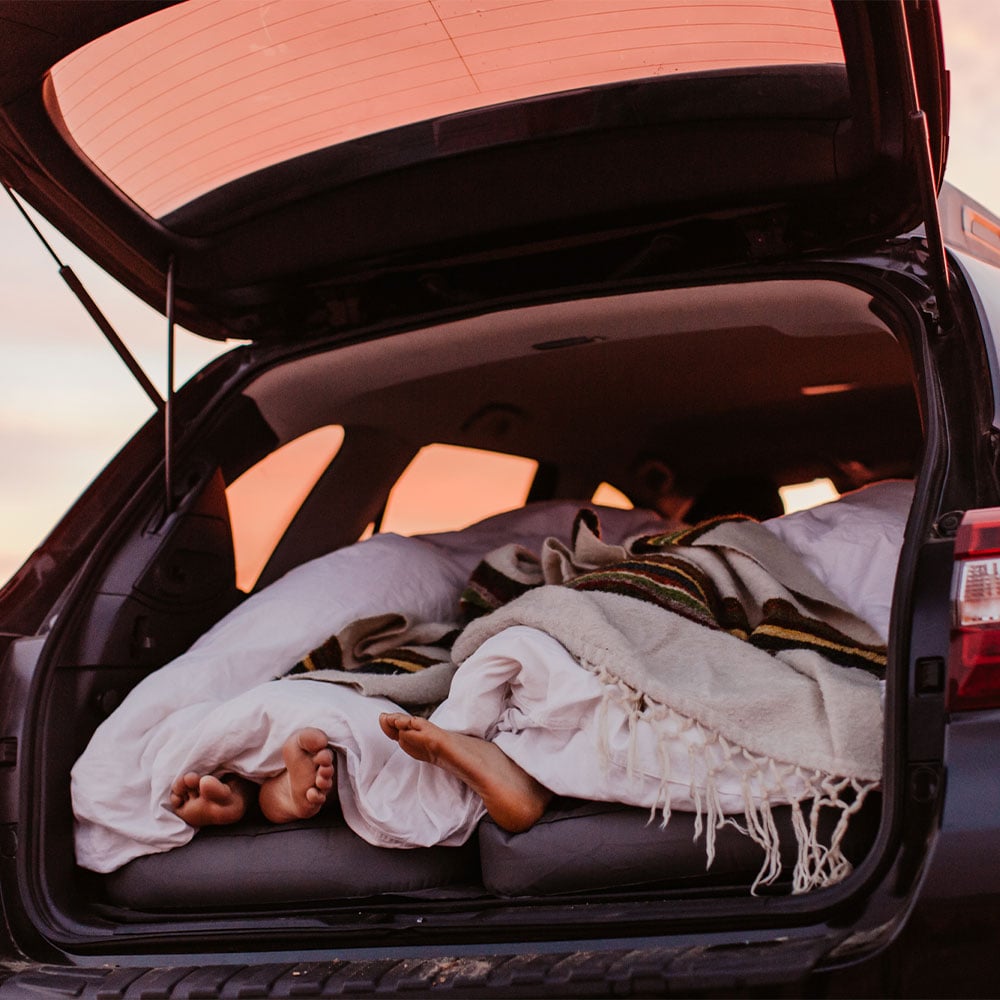 Camp in Comfort
Word on the road it's the best rest you can have while camping. Go ahead and sleep for yourself.
Tailor mattress firmness to your comfort with the adjustment valve
Comfortably sleeps two people up to 6'2" tall
O-Beam construction offers stable full-body support
Specs & Sizing
Size 2 Persons
Setup Time 5 MINS
Material 300D Oxford Fabric
Packed Size 16.5" x 29" Bag
Persons Height Up to 6'2"
System Weight 15 LBS
Inflated Height 4"
Weight Limit 600 LBS
FAQ
Is my vehicle compatible with the Luno Air Mattress?

This mattress is available in multiple size configurations to fit over 1800 unique vehicles. If you don't see your vehicle listed in the make, model, and year dropdown (also on homepage), please CLICK HERE for more information about vehicle compatibility.

Does this price include both sides of the mattress?

Absolutely. The two sides of the mattress are connected but inflate by separate channels. This gives you the option to inflate only one side to save space if you're traveling solo.

What does my purchase include?

Your purchase includes a full-sized air mattress, two Base Extenders, a 12V air pump for your vehicle, a repair patch, and a carrying case for the system.

Do you sell just a single-side of the air mattress?

No, the Luno Air Mattress is connected down the middle. Each side of the mattress has separate inflation valves, though, so you can inflate a single side and fold the other side underneath. This allows for more gear storage space or just a slimmer mattress!

Do you offer shipping to my location?

You can read more about our shipping locations and rates by clicking HERE.

What are the differences between the Luno Air Mattress 1.0 and 2.0?

Please click here to learn more about the differences between the 1.0 and 2.0!
Coming Soon!
Sign up to stay in the know when this is back in stock!
You are signing up to receive product updates and newsletters. By signing up, you are consenting to our Privacy Policy but you can opt out at any time.
Close
Close
Thanks!
We'll be in touch.