Luno Camping String Lights
SOLD OUT
5 meters long

4 warm light modes 

Micro-USB rechargeable battery

Stick to car windows & dome lights
Order Now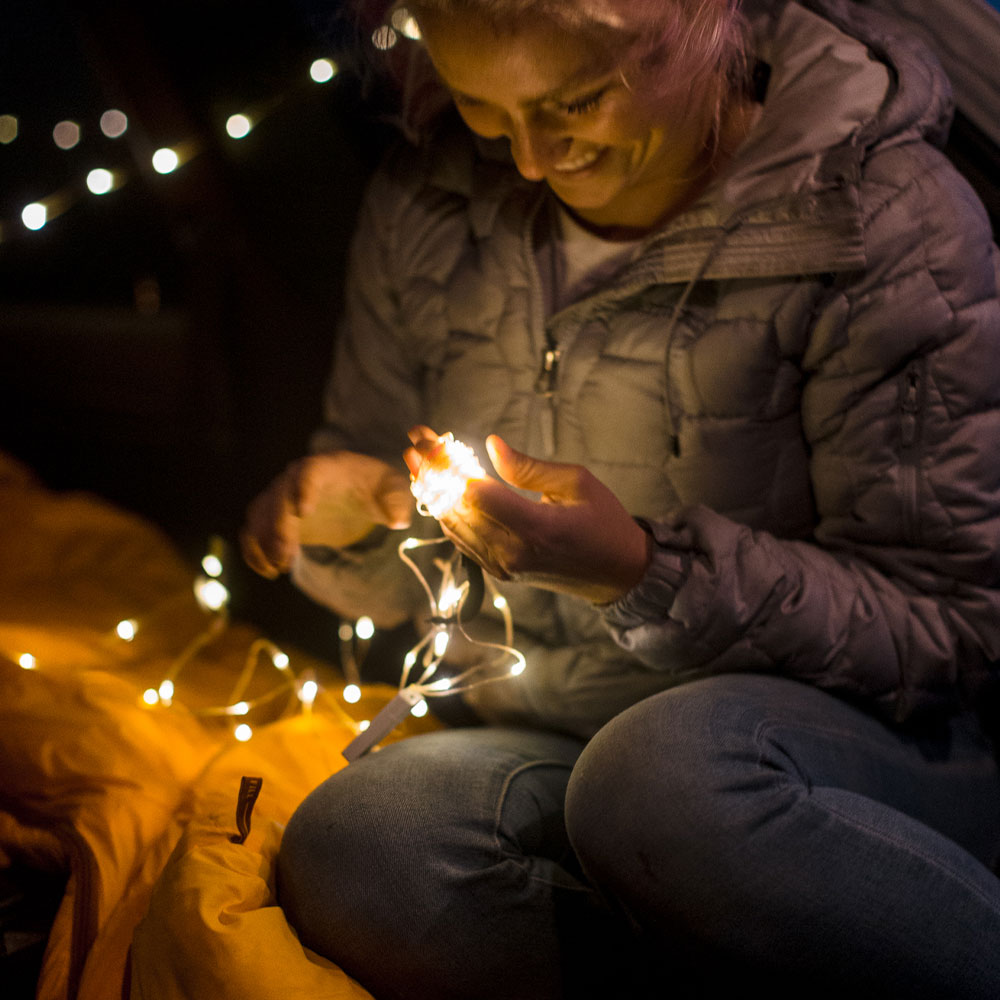 Transform Any Space
With 15 feet of lights and 5 removable suction cups, you can transform any space into a warm oasis. Plus, with four light modes to choose from, you'll always have the perfect mood lighting, indoors or outdoors.
Buy Now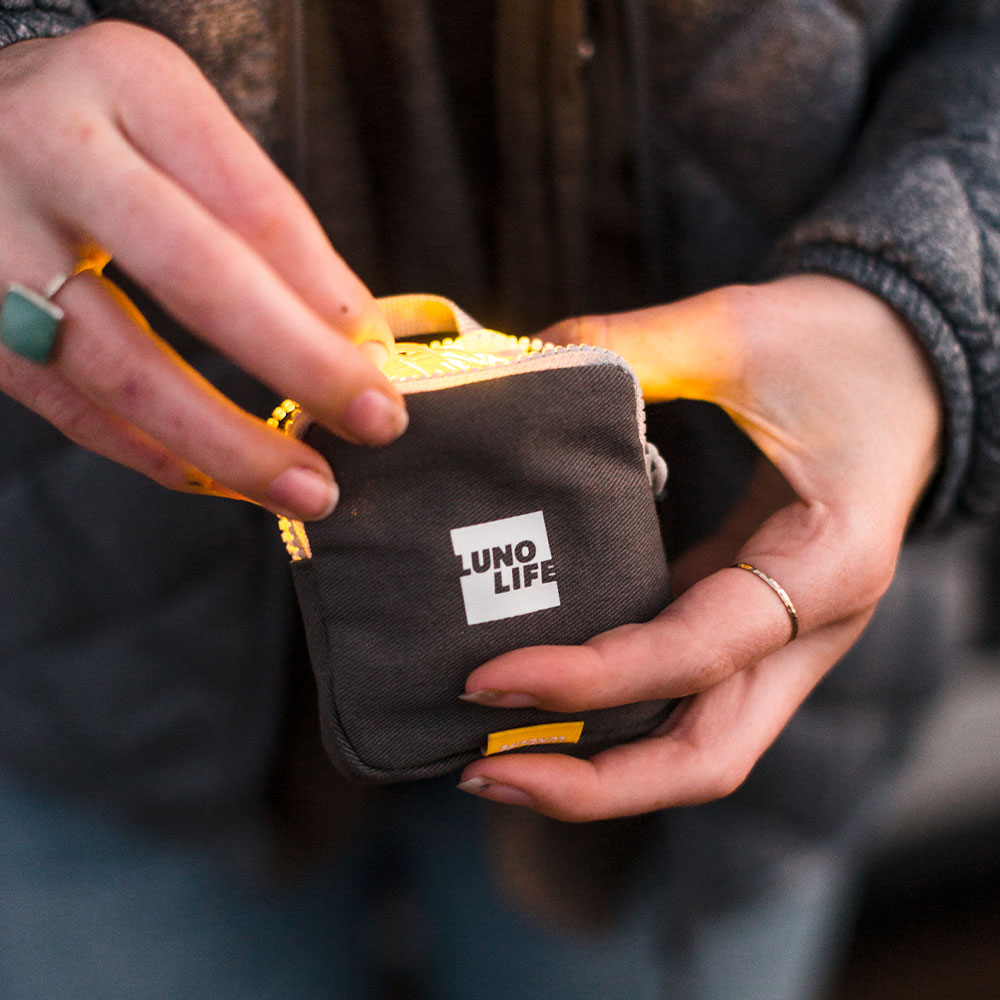 Rechargeable Battery
A single charge using the included micro-USB cable gives you up to 15 hours of light, because replacing AAA batteries is so 1990.
Specs & Sizing
Size 3" x 3"
Weight 130 GM
Light Modes 4 LIGHT MODES
Material Canvas
Color Warm Light
Lights 50 LEDs
Battery Rechargable
Battery Life 15+ hours
FAQ
How long do the lights stay charged?

These lights will run for about 15 hours on a full charge.

How do I charge the lights?

Use the included micro-USB cable. Plug the micro-USB into the port found on the top of the battery. Then, plug the USB end of the cable into the USB port of a power source.

What do they stick to?

The mini suction cups will stick to just about anything a normal suction cup will stick to! Inside of the car, this is usually the dashboard, the windows, and the dome lights. Outside of the car, they will stick to the car body, mirrors, windows, and nearly anything else with a similar surface.
Luno Camping String Lights
Luno Camping String Lights
Coming Soon!
Sign up to stay in the know when this is back in stock!
You are signing up to receive product updates and newsletters. By signing up, you are consenting to our Privacy Policy but you can opt out at any time.
Close
Close
Thanks!
We'll be in touch.