Car Camping Bundle 2.0
BACK IN STOCK
All of your favorite Luno products bundled together! The Car Camping Bundle includes everything you need to turn your vehicle into a fully-equipped car camping rig. Bundle includes:

One Luno Air Mattress 2.0 (not available for 1.0)
Two Luno Seatback Organizers

Includes 1-Year Warranty
Order Now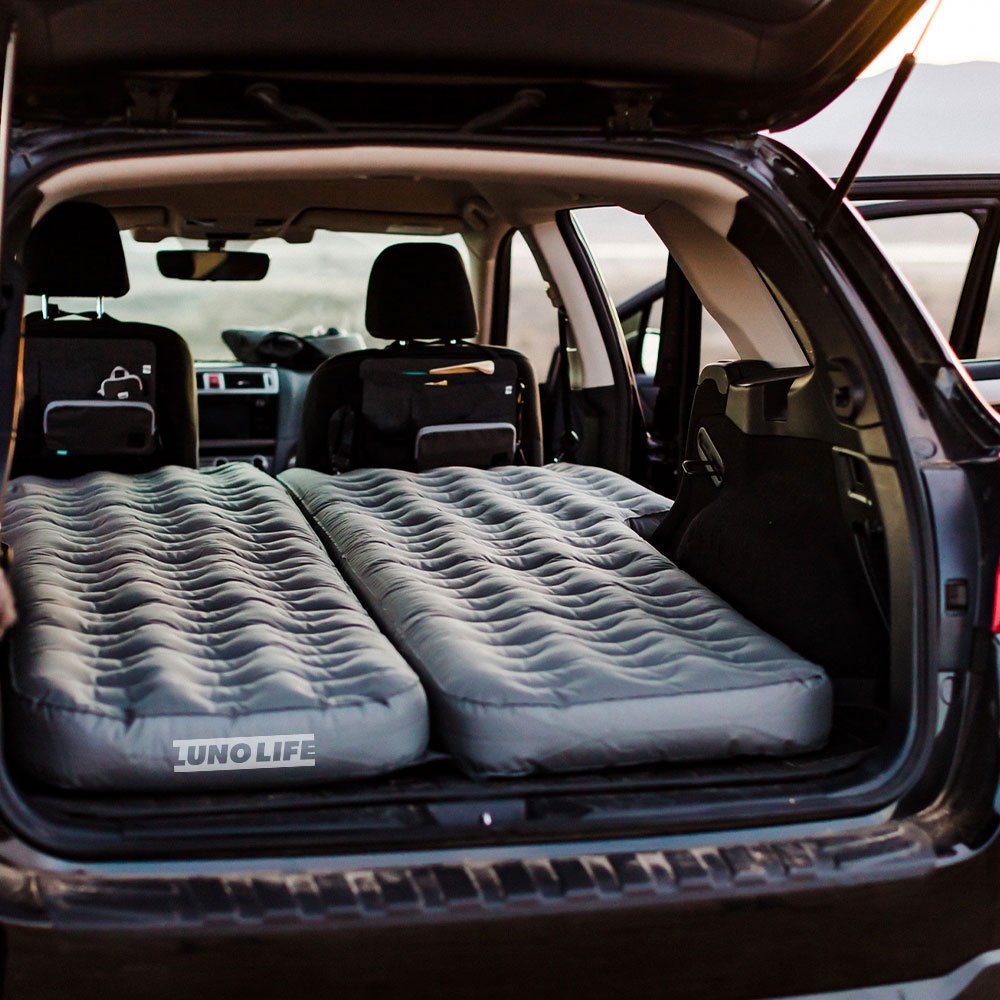 Luno Air Mattress 2.0
The most comfortable and convenient way to sleep in your vehicle. Multiple mattress configurations guarantee a perfect fit in over 1800 vehicle combinations.
Find Your Fit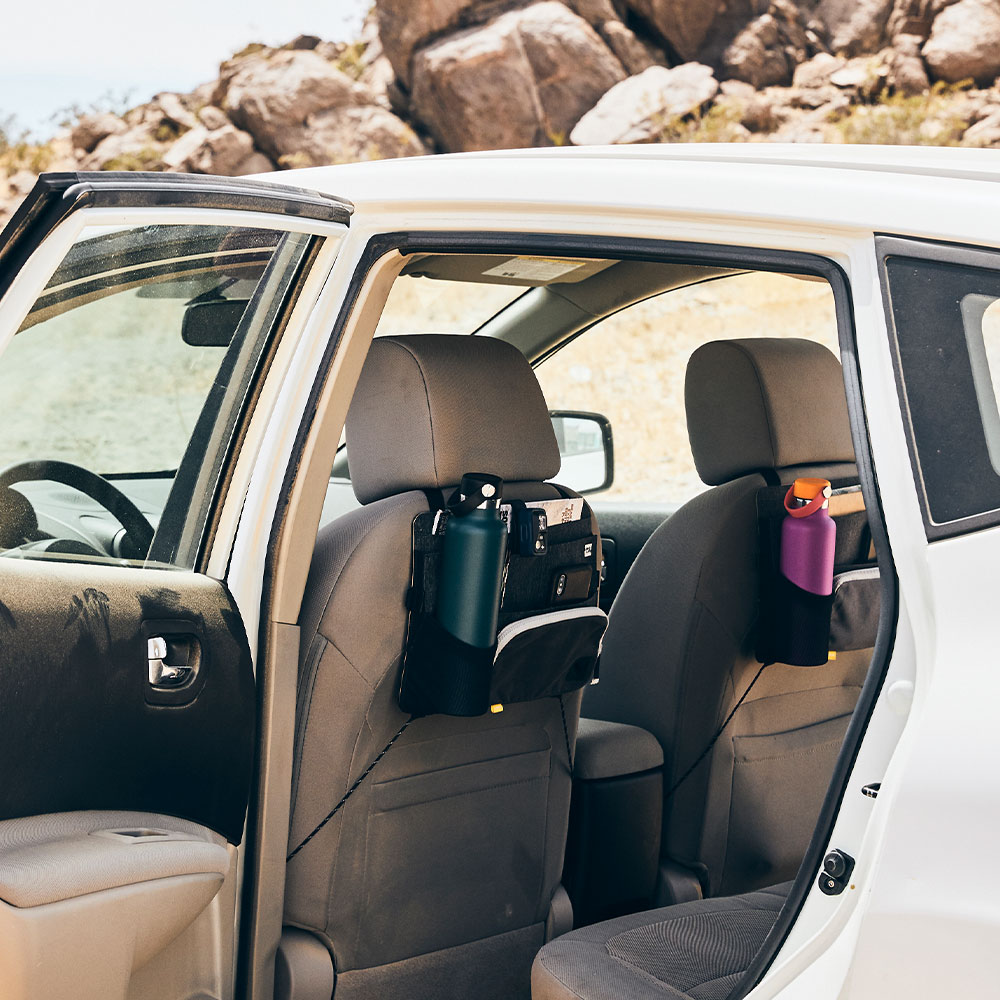 Seatback Organizers
This multipurpose organizer with 8 compartments is designed to store all of your travel essentials. It has an adjustable strap for a universal fit and holds phones, tablets, books, keys, and more.
Impossibly comfortable and intuitively functional, our tailored sleeping system leaves no feature overlooked. With puncture-resistant fabric and 4 inches of air providing support, the Luno Air Mattress guarantees the best sleep you've ever had in your car.
Inflates in 5 minutes
Fits 2 persons up to 6'2" tall
Base Extenders lengthen sleeping surface by 12"
Circular support beams provide structure and comfort
Paracord valve pull for easy access
Size 2 Persons
Setup Time 5 MINS
Material 300D Oxford Fabric
Packed Size 16.5" x 29" Bag
Persons Height Up to 6'2"
System Weight 15 LBS
Inflated Height 4"
Weight Limit 600 LBS
It's like a backpack for your car. Designed with 8 compartments to store all of your personal travel essentials, this organizer is the road trip MVP. A daisy chain and G-hook attachment method allows for universal fit across any vehicle type.
Coming Soon!
Sign up to stay in the know when this is back in stock!
You are signing up to receive product updates and newsletters. By signing up, you are consenting to our Privacy Policy but you can opt out at any time.
Close
Close
Thanks!
We'll be in touch.